What are my treatment options?
A vital part of our mission is to provide you with objective information regarding your treatment options. We aim to empower you to make the best decision regarding your healthcare needs.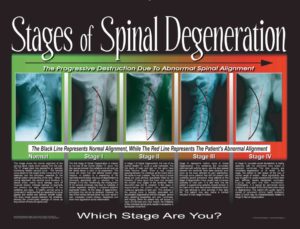 In order to achieve this, we will do our best to explain to you how other chiropractors and and other healthcare professionals traditionally address your condition. We will not be rendering an opinion specific to any other chiropractic or non-chiropractic treatments for your specific health challenge, but we will try and help you understand the various approaches available for your condition.  Even if you choose to look elsewhere for a solution, we want you to know you can rely on us to act as an objective health and wellness resource.
We will also explore the best course of action to achieve a Neuro-Structural Correction. We will discuss what services we recommend, as well as the details of the time and financial aspects of care. We don't want anything to be a surprise while you are a patient at our office, and so we will do our best to share with you the whole picture of what Neuro-Structural Correction involves.
Not surprisingly, this approach has led us to getting calls from relatives and friends of patients asking us questions pertaining to their health challenges. It is more important to us that people know they can get straightforward and trustworthy information from us, than to have them under our care. To us that is simply doing what is right.